I recently bought nail art pens~ and it's not as easy as I thought it would be >_< despite my sloppy work, I still wanted to share my first and second attempt~!
First attempt! T_T I actually forgot to take better pictures of my first nail art... forgive meeee~ (BAD BLOGGER!)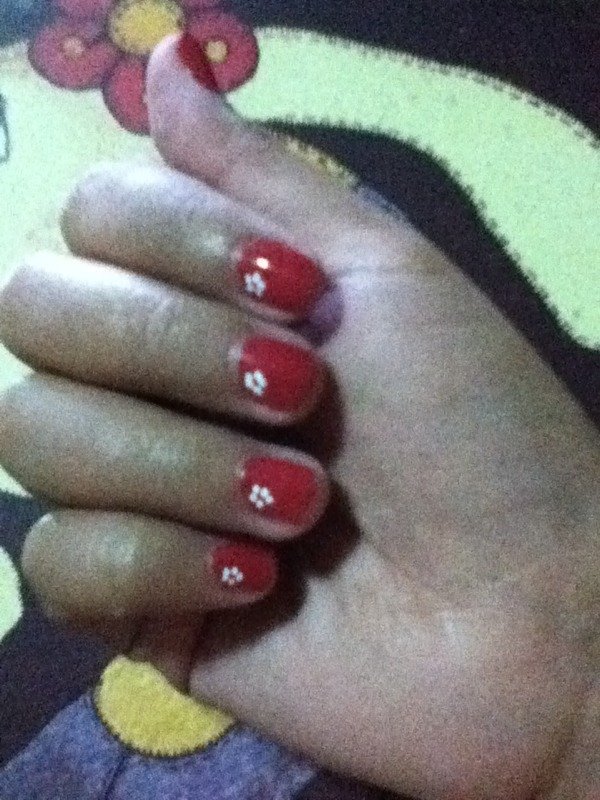 First attempt took me 2 hours XD
Second attempt! Yay for better pictures!!!
I know, I know... I have dry ugly hands... =_= I'm working on it...
I also used the same color as my first attempt.. I just didn't want my nails to be noticed at work since I changed the design after 2 days XD I also have a limited selection at the moment.